Advice Sessions
The following professionals offer their time for free consultations for AACI members only.
Building and Construction Advice
Whether you are building or buying your home or apartment, Ira Braverman P.E., registered civil engineer (California and Israel) offers individual guidance and information. Call Ira at 054-796-2725 or e-mail
ira.braverman@gmail.com
Employee Rights and Labor Law Issues
Moshe Egel-Tal, CSPP, founder and CEO of Israpay, is a payroll professional with over 20 years experience in all facets of Israeli payroll in private and public sectors. For a 15 minute private and discreet consultation, e-mail Moshe at
moshe.israpay@gmail.com
with your full name, phone number and a brief and precise outline of the issue.
www.israpay.com
Family Budget Counseling
David Litke of Bonus Family Budget Counseling will offer individual consultations on managing everyday finances, monthly budgeting and preparing for life's emergencies. Free phone consultations of up to 30 minutes every Tuesday from 14:00 to 16:00. Call David at 050-535-1800.
Financial Planning Advice
Mark van Gelderen, Manager of the Financial Resource Network in Israel, has been helping olim for over 20 years to find reliable information to manage the financial events in their lives. By appointment only by calling Mark at 02-622-3065.
Insurance Advice
Meet with an agent from Goldfus Insurance, exclusive AACI agents, who have been in the business for more than 30 years dealing with the special needs of olim and English speakers. Call 02-561-2223 for consultations in Jerusalem, or 08-970-4003 in Modiin.
Investment solutions for non-resident USA citizens
FATCA and other new USA regulations are now making it very difficult to be an investor who is a U.S. citizen living in Israel.
If you would like to find out how you can benefit from personal, U.S. based investment solutions, please contact Katherine Lapidoth, US and Israel licensed Wealth Manager, at 09-961-1342 or 050-523-8360 for a free consultation. Katherine has been serving the American community in Israel for more than 27 years. Meetings can be arranged at AACI offices as well as additional locations.
Legal Orientation
Seeking a legal consultation in commercial matters, wills, employment issues,real estate and / or business? Call Russell Mayer of Livnat, Mayer & Co.
for a 10 minute free telephone consultation on Tuesdays at 02-679-9533 or e-mail
mayer@lmf.co.il
.
Arnie Draiman has been advising individual donors and foundations for more than 13 years about how best to use their Tzedakah funds. Call Arnie at 050-515-6776 or e-mail
ajdraiman@gmail.com
for an appointment.
Tax and Investment Advice
Tax expert Alan R. Deutsch will answer your queries about taxes, filing U.S. tax returns, and overall financial planning. By appointment only by calling Alan's office 02-999-2104 ext. 100 or 052-274-9999
alan@ardcpa.com
Embassy of the United States in Jerusalem
Email:JerusalemACS@state.gov
Phone: +972 (0)2-630-4000
Fax: +972 (0)2-630-4070
Street Address: 14 David Flusser, Jerusalem 93392
(Near the former Diplomat Hotel, now the Caprice Diamond Center)
Location via Google Maps
Note from AACI: The map is not clear. David Flusser St. is a new street.
#78a bus goes directly to the US Consulate in Talpiot. Stops right in front of building. American Citizen Services Consulate General of the United States in Jerusalem Email:JerusalemACS@state.gov Phone: +972 (0)2-630-4000 Fax: +972 (0)2-630-4070 Street Address: 14 David Flusser, Jerusalem 93392 (Near the former Diplomat Hotel, now the Caprice Diamond Center)
An Egged bus #7a takes you to the Caprice Diamond Center. Look for the big flag mast and flag at the crossroads of Kfar Eztion, Klauzner and Yum HaMelech. By car, drive along Rechov Beitar and left on to Lankin Street. Hours: 8:00 AM to 4:00 PM (UTC/GMT +2) Monday - Friday (Closed on American and local holidays.)
Hours: 8:00 AM to 4:00 PM (UTC/GMT +2) Monday - Friday (Closed on American and local holidays.)
Make An Appointment Online:
http://jerusalem.usconsulate.gov/appointment2.html
Tips for Speeding Up Your Visit:
http://jerusalem.usconsulate.gov/service/tips-for-speeding-up-your-visit/
The AMIT-AACI Lending Library
Library Hours:
Sun, Mon, Tues, Thurs: 9 am - 4:30 pm;
Wed: 9 am - 7:00 pm
The AMIT-AACI Library offers a wide selection of books—all donated. We have fiction from contemporary titles to the classics, including classic murder mysteries. You can also find biography, Holocaust, Judaism, science fiction/fantasy and more on our shelves.
Attention readers returning books:
You may return library books when the library is closed by leaving them on the desk in the library. Please DO NOT leave books to return at the front desk of the AACI.
A charge of 5 NIS per borrowed book is requested. All proceeds from the library are equally shared between AACI and AMIT Women.
For your convenience we offer a multi-purchase card as a service to readers.
Children's Library- Choose books to take out of the library or sit in and enjoy reading with your children! All books are in English. Children of all ages welcome.
Hours- Same as the adult library above.
Wednesday, November 20 at 11:00 - 12:00
Wednesdays, December 4 and 18 11:00 - 12:00
Love to read? Visit AACI's libraries or download books and use the Sharon Woodrow Memorial E-Library.
For individual in-person or phone consultations, call the AACI front desk ar 02-566-1181 to make your appointment. Please bring your fully charged device and your AACI membership number.
Please note: The E-library is NOT COMPATIBLE with a regular Kindle.
Want to donate to the Sharon Woodrow Memorial E-Library? Contact the AACI development department ar 02-566-1181 ect.303 or 324.
-For further information about the library, go to www.aaci.org.il/elibrary.
Use your AACI membership number to login to http://aaci.freading.com/index.
For AACI members ONLY!
DVDs are now available to BUY at The Star – AACI DVD Library!
5 NIS per DVD
Hours: Sunday, Monday, Wednesday, Thursday 9:30 - 12:00 Tuesday 9:30 - 17:00
Heard Any Good Books Lately?
What if your vision deteriorated so that you could no longer read the books you love? AACI prides itself in filling every possible niche in making life in Israel a wonderful experience and solving problems.
Located in the Jerusalem office of the AACI, this very extensive library is a lifeline for visually and physically impaired booklovers. It contains books on tape, CDs, MP3s and in large print, ranging from fiction, suspense and humor, to self-help, Judaica and biographies.
What could be easier than to request books by phone or e-mail, have them mailed to you free of charge, and return them in the same container postage free? This amazing library is utilized by English speakers of all ages from Naharia to Eilat, in cities and towns as well as on kibbutzim and moshavim.
The librarians are all volunteers who take great pride in knowing their dedication enriches the lives of so many. All of the "books" in the library have been donated or purchased with donated funds. Gifts of large print books or audiobooks can be sent postage free to the AACI, 37 Pierre Koenig, corner of Poalei Tzedek Talpiot, Jerusalem. P.O. Box 53349, Jerusalem 91042

To find out how you can access the world of talking books, make a donation or work as a volunteer, call 02-5600912, or e-mail
library@aaci.org.il
The AACI 55+ Friendship Circle is for singles and couples who enjoy socializing, meeting new people and making new friends. ON-GOING FRIDAY BRUNCH:
Join us every Friday at Café Joe for a casual Friday Brunch! Reservations required to later than noon on Thursday. Please call: the front desk at (02) 566-1186 (8:30-16:30) or Martin Silberman at 058-636-1108.
WANTED:
Lively and active seniors who would like to be part of our Planning Committee
Contact:
Belle Fine-Cohen by email at bfine2day@gmail.com for more details.
55+ ACTIVITY INFORMATION:
Sign up to be put on our mailing list by writing to aaci.55ish@gmail.com. Please include your e-mail address and phone number.
On your e-mail accounts, please add the 55+ email address: aaci.55ish@gmail.com to your contacts list, so that the emails will not go to your spam folder.
WATCH FOR OUR PLANNED ACTIVITIES IN OUR E-MAILS and come to our AACI Thanksgiving Bash!, and take note of the other interesting events.
Our Facebook page is now live. Please like our page, called "AACI55ish" so you can be up-to-date on 55+ activities.
Thursday, November 28

,

2019
17:30 Dinner Followed by a Performance of "She Loves Me"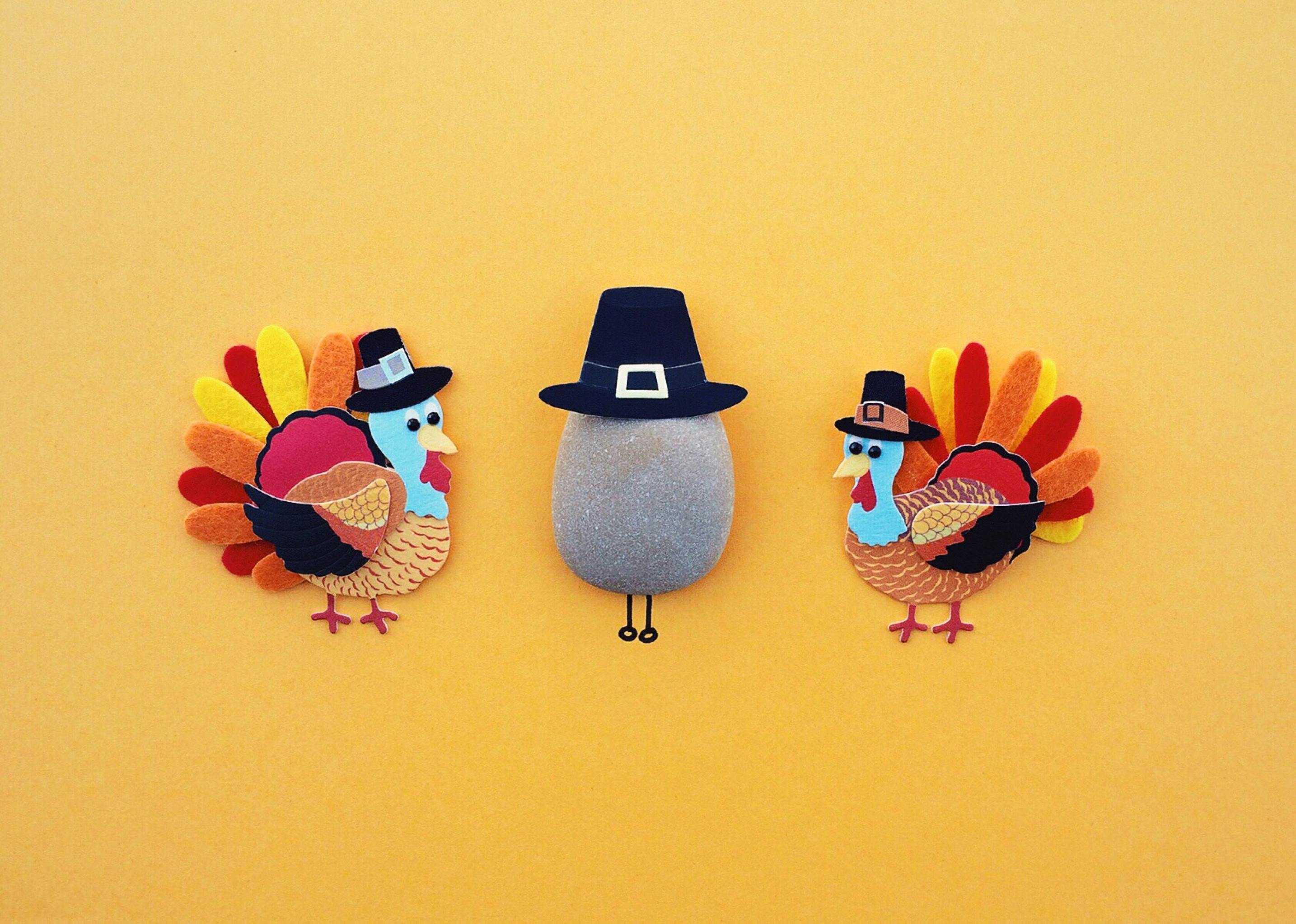 Traditional Thanksgiving Dinner
which includes Turkey, Stuffing, Cranberry Sauce and More...
Catered by Pninat Osher
With live entertainment by Anders Nerman and Maury Epstein
Dinner Cost: NIS 160 / NIS 140 for AACI members.
Performance of "She Loves Me" at 20:00.
This is a charming, romantic comedy written by Bock and Harnick of "Fiddler on the Roof" fame.
Performance Cost: NIS 85 / NIS 70 for AACI members
Special Combined Price for Dinner and a Show!
NIS 190 / NIS 170 AACI Members
Pre-Paid Reservations Required On-line or by Phone by Wednesday, November 20th, 2019.
For Seating Requests, Email Belle Fine-Cohen: Befine2day@gmail.com
Tuesday, December 3, 17:00-20:00
Donate a pint of blood to get a pint of Ben and Jerry's ice cream!
Donors must:
Be aged 18-65 (those over 65 can donate with a doctor's note)
Weigh a minimum of 50 kg
Have not donated blood in the last 3 months
Contemporary Book Club
Tuesday, December 3, 10:00 - 12:00
Cost: NIS 15
Are you interested in joining a monthly book club that will give you the chance to read and discuss great contemporary reads by outstanding authors such as Fredrik Backman, Tana French, Kate Morton, Celeste Ng, etc? (Genres being considered: fiction, historical fiction, memoir, etc.)
Then this is the club!
Tuesday, December 3, 10:00 - 12:00 "An American Marriage" By Tajari Jones
This title is available in our Amit-AACI Library
This book club will be a casual gathering and we want this to be where book lovers feel comfortable and at home to express their thoughts and opinions and simply share their passion for books.
People with all reading backgrounds and interests are welcome!
We will meet on the following days from 13:30 - 14:30:
Sunday, November 24: "The Scarlet Letter" by Nathaniel Hawthorn
Sunday, December 29: "The Joy Luck Club" by Amy Tan
Cost: NIS 15
Join us as we enjoy a cup of coffee and work on our writing skills with inspiration from our weekly Torah parsha.
Cost: NIS 40 / NIS 30 AACI members
Pre-registration is required for this weekly session workshop beginning on November 12 and lasting until December 3. Call: (02) 566-1181 (8:30-16:30)
Instructer: Carole Ungar is a prize-winning author and memior workshop facilitator. She's taught at the AACI as well as local community centers. She presented a workshop on teaching memior writing at the Jewish Woman's Writers Seminar.
AACI Health & Wellness Forum
Tuesday November 26

,

18:00 – 20:00
* Open to men & women in the health field or who are interested in the topic
Topic: An OSTEOPATHIC APPROACH TO DIAGNOSING AND TREATING
Speaker: Dr. Barbara Gordon-Cohen is an Osteopathic Physician, with 28 years' experience practicing in NY. Her focus is on Family and Integrative Medicine. She has dedicated her practice to treating the whole person, focusing on the cause of imbalance rather than treating just symptoms. Her philosophy is to empower her patients to make lifestyle changes that promote healing at the level of the body, mind and spirit.
Facilitator: Lesley Kaplan: HR & Organizational Consultant and Coach, Trainer and Group facilitator. Founder & CEO of L.A.K. Creations & Consulting

Co-organizer: Belle Fine-Cohen: M.Ed, Gerontologist and Advisor: Enhancing Health and Wellness. Founder of Be Fine Today
Cost: NIS 40 / NIS 30 AACI members
Open to men & women in the health field or who are interested in the topic.
Bring your business cards, brochures and marketing materials for networking!
Share with others what you feel could benefit from the networking and discussion!
Refreshments are provided. Look forward to seeing you!
Thursday afternoons at 15:00 - Beginners | 15:45- Intermediate/Advanced
Cost: NIS 45 / NIS 35 AACI members
Almost everyone can do Tai Chi; it is done in slow motion with little joint stress, cleansing and rejuvenating the body and mind. Using flowing movements, a Tai Chi session moves through positions for strength and balance to integrate mind and body. Please wear loose clothing.
Find your balance at AACI with Nancy Harel 02-5333493
____________________________________________________________________________________
Mondays at 10:45
Cost NIS 50/ 40 AACI members
Discover your body's natural ability to move with greater ease, releasing chronic tensions and learning to develop efficient and flexible movements. The students are guided through a sequence of gentle movements, discovering new possibilities of movement with reduction of pain and stiffness.
Taught by Shoshanna Lederman (050-752-6631), certified Feldenkrais practitioner, M.A. education, Bank Street.
____________________________________________________________________________________
Wednesdays at 12:15
Cost NIS 50/40 AACI members
Safety, grace, and ease when you walk, stand, climb stairs, sit, carry loads, and get up and down. Taught by
Shoshanna Lederman (050-752-6631), certified Feldenkrais practitioner, M.A. education, Bank Street.
____________________________________________________________________________________
Sundays at 09:30 and 10:15 and Wednesdays at 09:30
Cost per class: NIS 55 / NIS 45 AACI members
This is a program tailored to the needs of the mature adult, including exercises for strength, bone density, flexibility, balance and coordination. The class is conducted standing near a chair, or sitting.
Marilyn Cohen (050-224-0191) is a fitness instructor with certification from Wingate Institute
Wednesdays, November 13, 20, 27, and December 4, 11, 18, 10:00-11:00
Join Rochelle Gilbert as she continues her highly acclaimed series of courses for users of smartphones
(IPhones and Androids). Be sure to bring your fully charged device as well as your Apple Password (for
Apple products) and any other passwords you might need such as email accounts.
Course Outline:
Week 1- Basic usage of your smart phone - Swiping,
tapping, operation of various buttons etc.
Week 2- Contacts - How to add, edit and more
Week 3- Apps - How to 'buy' them, explanation of purpose of them and examples
Week 4- WhatsApp- How to use this useful communication tool!
Week 5- E-mails and messaging on your phone
Week 6- Pictures and videos on your phone
or call: (054) 977-9994
Cost: NIS 450 / NIS 400 AACI members for the whole course
Pre-paid registration required; limited space available.
Call the AACI to register: (02) 566-1181
Retiring in Israel
Thursday, November 21 at 10:00
Thinking about aliyah? Or are your parents visiting and want to explore possibilities? A workshop for retirees considering whether aliyah is the right move for them, and if so, what to think about and useful information on how to go about it. Adult children welcome!
Presenter: Sheila Bauman is AACI Jerusalem's klitah counselor.
Cancelled -

Special Information Workshop For U.S. Citizens Receiving Federal Benefits
Wednesday, November 13, 14:00 - This program has been cancelled due to illness. It will be rescheduled.
We are pleased to announce that Jamal AbuTeir, Operations Supervise, Federal Benefits Unit, united States Embassy in Jerusalem, will be at the AACI to conduct a seminar reviewing Federal Benefits (Social Security) for Americans living in Israel.
Understanding Bituach Leumi & Its Relationship To Israel's National Health Law
Monday, December 9, 10:00
Learn about the benifits and services offered by the National Insurance Institute to residents of Israel. Understand your obligatory contributions, and the connection between Bituach Leumi payments and the .National Health Law and your madical coverage
Finance Programs
Tuesday, December 3, 2019 at 10:30
Presenter: Douglas Goldstein, CFP, is the director of Profile Investments Services, LTD. He has over 25 years of experience helping Americans in Israel manage their dollar assets and improve their financial security. Licensed in both America and Israel.
Cost: NIS 40 / NIS 30 AACI members
Wednesday, December 18, 2019 at 19:00
Presenter: Douglas Goldstein, CFP, is the director of Profile Investments Services, LTD. He has over 25 years of experience helping Americans in Israel manage their dollar assets and improve their financial security. Licensed in both America and Israel.
Cost: NIS 40 / NIS 30 AACI members
Programs 2019
Wednesdays at 11:00 am –12 noon
At the AACI - Dr. Max & Gianna Glassman Family Center
For more information call AACI (02) 566-1181
| | |
| --- | --- |
| Nov 27 | Anders Nerman: The Great Thanksgiving Sing-Along |
| Dec 4 | Rob Binder: In My Own Lifetime: The Rothschild Dream (Discussion of the Musical "the Rothschilds and Sons" performed by Encore Educational Theatre |
| Dec 11 | Irwin Blank: Misconceptions, Misinformation and Mistakes in the Middle East |
| Dec 18 | Arlene Alyehs; The Story Behind Driedels (talk until 11:45) NOTE: From 11:45 to 12:30 there wil be a workshop to make your own driedel. Extra cost 20NIS for materials. |
| Dec 25 | Miracle of Lights and Aliyah Stories - Discussion led by Marilyn Rosen |
Nominal charge of NIS 15, which includes beverages and cookies
Further programs to be announced, and note some programs are subject to change.
A weekly update of RAPS programs is sent by email. To receive these, please e-mail
lahavs@netvision.net.il
Group meets every other Sunday. Call 025661181 for details
Ellen Sucov Phd invites women and men who are caring for a spouse with dementia to a bi-monthly support group.
The main focus of the group will be dealing with the challenges of caring for a spouse with dementia, and helping each other find solutions.
Meetings are twice a month at AACI Glassman Family Center, 37 Pierre Koenig,Talpiot. Please call for further details 02-5661181.
Monday, December 2 at 11:00 a.m.

AACI member Chaya Weinberg has offered to facilitate a forum to hear the strategies, and coping skills that she has incorporated into her lifeto learn to accept, grow, thrive, and even smile along life's journey.
Chaya Weinberg (02) 652-3232 is a cancer survivor, who has much experience helping others cope with loss.
Support & Education for People who are HOH (Hard of Hearing) or Deaf
Monday, December 16, 14:00
Join us for a special paid session on Monday, November 18 as we host Dvorah Gordon Clinical Director of Audiology at the Leage for the Hard of Hearing, Jerusalem and a senior audiologist at Hadassah Hospital, Jerusalem. She will vbe speaking about equipment, goverment reimbursments, communicating with your audiologist, follow-up expections and more.
Cost: NIS 30/ NIS 25 AACI members
RSVP: (02) 566 - 1181
Facilitator: Ronnie Kaufman is a highly trained speech pathogist who is deaf and has offered to host a support and education group for people who are HOH or deaf. Ronnie has over 20 years of experience in the speech and audiology field.
NEW SUPPORT GROUP FORMING AT AACI
AACI is piloting a 9 session English-speaking support group for older olim (whether you made aliyah recently or long ago), to begin after Sukkot.
All group discussions will be confidential, and the group is designed to be a place where people can safely share feelings, problems and concerns, joys and new challenges relating to aliyah, aging and life.
You are not alone in facing life's challenges!
When: Tuesdays from 10:00 – 11:15, beginning October 22nd and continuing for 9 sessions until December 17th (subject to sufficient registration)
Cost: NIS 450 / 360 AACI members for a 9-week process
Facilitator: Chana Schleicher is a clinical social worker & psychotherapist, with over 40 years of experience in mental health, treating the elderly and tackling life challenges for all ages.
Creative Workshop: Crochet & More
Begins November 12 and Lasts Until December 3
Join us as we learn to crochet kippot and surprise yourself and your loved ones. Simply relax, express yourself and create! All levels are welcome!!
Facilitator: Gale Phaff has an MA in Fiber Arts from Hunter College and currently teaches fiber arts in her Telze Stone studio. She has been featured in Hamodia Magazine.
Cost per week: NIS 60 / NIS 50 for AACI members
Pre-registration is required for this weekly session workshop.
Call: (02) 566-1181 (8:30-16:30)
Adult Mosaic Workshops:
Join us and learn the art of glass mosaics & complete a project in one class as you observe our weekly students working on their masterpieces.
When:
Mondays: 10:30-12:30
Wednesdays: 15:30-17:30
To register/for more information for this class: Call Dana: 054-788-3874 or e-mail he
Cost: NIS 100 per workshop
Visiting veteran RIE® teacher, Wendy Kronick, will introduce parents to the
RIE® respectful parenting approach
in a "loving laboratory," where parents observe babies in a quiet, relaxed and safe environment while they show us their magic, intelligence, creativity and capabilities. We'll have time for discussion and questions.
Please register at AACI: (02) 566-1181.
An introductory evening for those interested will be held Monday 9/9 at Ruth Mason's. For info: 054-8115580
"Coming here makes motherhood easier. It makes me feel like I'm doing it right." Desi, participant in AACI summer RIE® class
RIE® certified Parent-Infant Guidance classes encourage babies to be attentive, active, exploring and aware of themselves and others. Designed to encourage children to become authentic and responsible from an early age, these classes help parents to be confident in their supportive role.
In class, babies play freely and parents learn helpful RIE® principles and have a chance to relax, observe their babies, and to share experiences and challenges.
Facilitated by RIE® Associate and certified parent educator, Ruth Mason, assisted by early childhood educator, Hadassah Zamir, and Jody Fox Blum, MSW. Based on the Pikler® and RIE® approach to respectful parenting.
Eight weekly sessions beginning on Tuesday,January 7th. Crawlers and beginning walkers are welcome from 11:00 – 12:15; pre-crawlers are welcome from 12:30-13:30. Pregnant women are also welcome! Pre-registration for the eight sessions is required. Babies must be vaccinated!
Cost: AACI members NIS 360; non-members NIS 440.
Classes will be limited to roughly eight parent-baby pairs.
(Valuable information on rights, bureaucracy, & more…)
held at:
AACI Dr. Max & Gianna Glassman Family Center
37 Pierre Koenig, corner of Poalei Tzedek
Talpiot.
Directions
Tel: 02-5661-181
Please call in advance (02-561-7151) to confirm and to sign up.
In addition, AACI also offers:
"HOT LINE" Counseling with Sheila Bauman by phone, for short questions only!
Daily (Sunday – Thursday): 12:15 pm – 1:15 pm. Call 02-5661-181.
DROP-IN Counseling for AACI members
Either 9:00 am – 10:45 am or 2:00 pm – 3:45 pm. Call 02-5661-181 the day before or same day to confirm time and counselor availability.
Advice Sessions for AACI members, given by qualified volunteers.
Call 02-566-1181 to make an appointment for: Travel, Tax and Investment Advice; Banking Advice; Building and Construction Advice; Insurance Advice; Shipping Advice and/or Advice on Money Management – investments, real estate, wills and trusts abroad. By appointment only!
The Sarah Peters Bridge Club
Monday afternoons from 13:00-16:00
Cost: 15 / 10 NIS AACI members
Experienced players welcome
+++++++++++++++++++++++++++++++++++++++++++++++++++++++++
Beginners Bridge
Mondays, 12:30- 13:00
Advanced, beginner-intermediate level players are welcome to come and improve their bridge skills! We will discuss various topics in bidding, declarer play and defense.
Sundays, 14:30-17:30
Whether you're just starting out, honing your skills or an advanced player, this club is for you!
NIS 10 per week.
Pre- Registration is encouraged by calling AACI, 02-566-1181. At AACI Glassman Family Center, 37 Pierre Koenig,Talpiot.
Thursday, December 12th, 2019 from13:00-15:00
Topic: Business Budget Basics
Many small businessesstart and operate without a budget. In this hands-on session discover how to build a budget and effetively manage and run your business with it.
Speaker: Gila Halleli Weiss - US and Israeli cerified accountantwith 21 years of experience. She provides cosulting, training and advisory, and in-house financial management services to start-ups and small businesses. She specializes in "Finance ABC's" - the practical nuts and bolts you need in order for your business to succeed.
Facilitator: Lesley Kaplan: HR and Organizational Consultant and Coach, Trainer and Group facilitator. Founder and CEO of L.A.K Creations&Consulting.
Cost: NIS40/NIS30 for AACI members
No pre-registration required. E-mail lak.goals.@gmail.com for further information.
Bring your business cards, brochures and marketing materials for marketing!
Sundays, January 12 - February 9, 14:30 - 15:30
Join highly-acclaimed numerologist, lecturer and dietition Sheldon Rice as he takes us on a journey with numbers, dates, our personalities and everything in-between to help us better understand what makes our lives tick.
Cost: NIS 60 / NIS 50 for AACI members per lecture or NIS 300 / NIS 250 for AACI members for the 5 week series.
After class is oveer, Sheldon Rice and his wife Ginat Rice, a professional palm reader, will provide yoou the option of recieving a half hour numerology and/or palmistry readings between 15:30 and 16:30. This allows Sheldon and Ginat to recieve 2 different persons after each class. Again, there will be 5 numerology classes in total.
Cost: Added NIS 100 for each individual reading
Registration and pre-payment is a must: (02) 566-1181 (8:30-16:30)
Wednesday, November 20, 18:00 Wednesday, December 18, 19:00
Please remit an additional NIS 15 for a bagel dinner to accompany the showing of "Judgment at Nuremberg". Register and pay for the bagel and movie by calling 02-5661181 (8:30-16:30)
Featuring the songs of The Rabbis' Sons to the Ruach Revival with lots of Shlomo
Carlebach (25th Yahrtzeit)
WASN'T THAT A TIME- Hits from the American Folk Music revival of the 60's
Featuring the songs of The Weavers, Joan Baez, Phil Ochs & Others
Monday, December 16, 2019 at 19:30
HOWIE KAHN'S The Beat Goes on: Popular Music of the 50's, 60's & 70's is returning with a live sing-along
Howie was the "Singing Rabbi's" accordionist from 1970-1975. He accompanied Shlomo in concerts from New York's Carnegie Hall to Jerusalem's Binyanei HaUma. Howie also was the founder/producer/singer/keyboard player of the Ruach Revival, one of America's most popular Jewish music groups of the early 1970's.
"A splendid time is guaranteed for all."
Cost: NIS 40/NIS 30 for AACI members per session | Optional registration and early payment by calling: (02) 566-1186
Harvey Bordowitz Music Lecture Series 2019
THE MAGICAL MUSICAL TOUR IS BACK!
Following the popular success of his six lecture-series at AACI Jerusalem, conductor and music lecturer Harvey Bordowitz invites you to join him for the seventh season, to learn while enjoying the thrill of great music. For more than three decades Harvey Bordowitz has been esteemed as one of this country's most innovative and creative conductors and music directors, and has guest-conducted orchestras throughout the world. For 40 plus years he has lectured in both Hebrew and English on a vast range of musical topics, with humor, erudition and a deep love of music.
Sunday, November 3rd, 19:30
What is the special delight of a fantasia?
We'll hear examples of these related musical forms by Mozart, Beethoven, Gershwin, Rachmaninov, Bruch, Tchaikovsky, Rimsky-Korsakov, and more.
---
Sunday, November 17th, 19:30
The snow has melted, the earth is reborn and the birds are singing.
Let us join great composers in celebrating the spring with melodious madrigals and music by Schubert, Haydn, Copland, Vaughan-Williams, Stravinsky, and more.
---
Sunday, December 1st, 19:30
The all-time bestseller ever, the Bible has inspired myriad works of art in every possible sphere of cultural creation. Join us for a far-ranging tour of music based on the Bible, from Handel, Haydn, Mozart, as well as folk songs, spirituals, Gospel, and ballet.
Sunday, December 15th, 19:30
GREAT OVERTURES –
WE'VE ONLY JUST BEGUN
You're in your seat, the lights are dimmed, the maestro turns to the orchestra, lifts the baton, and - BANG! - the overture begins and, with it, an evening of great music. Overtures by Beethoven, Glinka, Rossini, Mussorgsky, Verdi, Puccini, Lerner and Loewe ("My Fair Lady"), and many more.
---
Sunday, December 29th, 19:30
GRAND FINALE - A TALE OF FIVE CITIES
Paris, Rome, London, Prague and Vienna – five cities which have left their indelible mark on the world of music - from splendid Versailles to the majestic River Moldau, from the drama of "Tosca" to the glory of the British Empire. Works by Beethoven, Smetana and Dvořák, Scarlatti, Mozart, Haydn and Offenbach. Hear Yves Montand, Edith Piaf, and lots more.
---
Cost of 5 Lectures: NIS 250/ NIS 225 AACI member
Individual lectures: Members pre-booked NIS 65/ 55 AACI members.
NIS 65 at the door for members and non-members

.
Call the AACI to register- 02-566-1181
Friday, December 13, 08:00-12:00
Come get your gifts: something old or
something new. A treat for ALL.
New gift ideas by Barbara Shaw, Tea by
Shalva, Cheese by a French Fromagerie
and a variety of other gifts by select vendors.
Plus
Bargains Galore of Second-hand items, such
as cloth, nick nacks and more!
Purchase a table! This is the perfect opportunity to clean out your house; one person's junk is
another person's treasure!
Vendors: NIS 150 a table or NIS 100 if you bring your own table
For registration and pre-payment, contact: AACI Front Desk (02) 566-1181 (8:30-16:30)
Or
There is limited space available, so please hurry to secure your spot!
Sufganiyot, Challot and Coffee/Tea will be available
AACI Glassman Center
37 Pierre Koenig / 2 Poalei Tzedek, Talpiot
AACI is seeking a volunteer for office/computer work. Willing to train someone who has some knowledge of data entry, use of Microsoft excel. Looking for someone willing to commit to a few hours at a stretch, once or twice a week.
We are also seeking volunteers to help with social networking initiatives on media platforms such as Facebook, Twitter, Flickr, and YouTube. Individuals should have experience and confidence using these websites, as well as an ability to work independently coordinating information from a variety of sources. Individuals will create and modify unique content under (indirect) supervision on an as-needed basis. Workload will vary greatly from week to week, and sometimes be spread out over a variety of days. Most work can be completed remotely, if desired. Knowledge of spoken and written Hebrew is an asset.
AACI is looking to set up a database of volunteers who would be willing to undertake small freelance projects on an as-needed basis. We are looking for qualified individuals who are experienced with any of the following fields: blogging; photo editing; e-philanthropy; graphic design; internet communications; etc.
If you are an AACI member who works professionally in any of these fields, but would like to give back 5-10 hours per month on your own time, we encourage you to contact us!
membership@aaci.org.il or 02-566-1181 ext 301

The AACI Jerusalem Senior Outreach project continues to make calls to our members 60 years of age and older. Most members report that all is well; many are busy with work and/or family or as volunteers. Others would like periodic telephone calls or visits from Committee volunteers.
We would appreciate volunteers who could visit our homebound members, to play cards or games, or just make conversation to enhance their quality of life. Volunteers also distribute gift baskets at Rosh Hashanah and Purim.
If you feel you would find satisfaction in helping others in this way, please leave your name, telephone number and e-mail address at the front desk so Stefanie can return the call and discuss how your skills and interests can contribute to the Outreach Project's work. Or e-mail her at
sblack@amir.org.il

Stefanie Black, MSW, Project Coordinator.
'With Brush & Pen" Kids Art Exhibit 2020
details
AACI J-Town Playhouse
Shows
details
Disclaimer